Pharmacy Services
Prescription Refills
We offer many convenient ways for you to get your prescription & diet refills.
Call 951-242-3118 (option 4) during regular business hours and place your order with a receptionist.
Call 951-232-3118 (option 3) 24 hours a day and leave your order on the pharmacy refill message line.
Email service is also available 24 hours a day. Simply email your order to pharmacy@sunnymeadanimalhospital.com"
Request your refill directly from your pet's record at Your Pet's Records Online
Online ordering with home delivery is available here 24 hours a day.
Phoned-In or Emailed-In Requests
We will call you if there is a problem with your request.
All phoned & emailed prescription requests will be ready for pick-up with in 24 hours. If you need a same-day refill pick-up, you should call a receptionist to ensure that it is ready when you arrive. We do offer a mail-out service for our clients. We will be happy to mail your prescriptions to you, all prescriptions are mailed on Friday mornings.
Staff...
Services...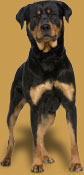 Helpful Links
Pet Health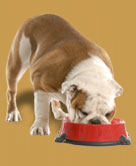 Business Hours
By Appointment
Mon - Fri 8am - 6pm
Sat 8am - 4pm
Sun Closed