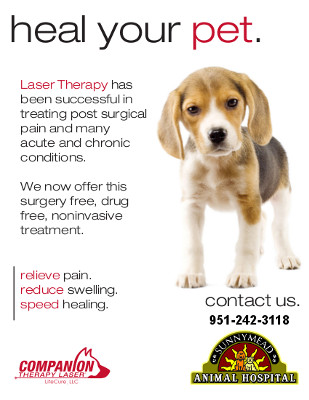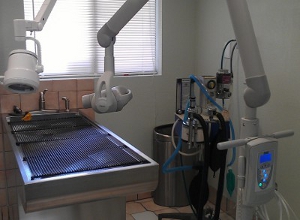 Dentistry
Dental disease is one of the most over-looked health problems in both dogs and cats. Pets show their dental pain by changing eating habits, drooling or flinching when you touch them around their faces. In addition to pain, periodontal disease can lead to bad breath, heart disease, and many other internal organ issues.
Cats and dogs must undergo general anesthesia for a proper dental cleaning and examination. Because dental procedures last a long time, an IV catheter and fluids are required during the dentistry. All patients are kept warm on a heated pad and are monitored by a trained dental technician team for the entire procedure.
The veterinaran may recommend x-rays, extractions, blood work or other additional procedures. We can prepare a detailed estimate for you prior to your pet's procedure and update you during the procedre.
Our dedicated dental suite is packed with state-of-the-art equipment to ensure the highest quality, and safest dental procedures.
Dental Services Include:
Cleanings
Examinations
Extractions
Oral X-Rays
Periodontal Fillers