posted 6-18-2018
Registered Veterinary Technician
We are looking for an experienced RVT to join our Award-Winning team. This is a FT permanent position.
Job duties include:
Surgical prep, induction, and monitoring
Controlled substance handling
Hospitalized patient managment
Rooming patients and taking vital signs
Assisting doctors in room
Reviewing estimates with clients
Administering vaccines
Providing nursing care
Taking X-Rays
Drawing blood and running labs
Managing IV lines
Successful Canidate will have:
Valid California Registered Veterinary Technician License
Positive, friendly attitude
Excellent written and verbal skills
Computer skills (data entry, word processing)
Be able to multitask and work with interruptions
High attention to detail
Additional Assets
Bilingual English/Spanish
Experience with record keeping software
Submit your resume and cover letter in person or via email to markontiveros@yahoo.com in .pdf or .rtf format only. All other file types will be discarded.
Staff...
Services...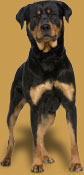 Helpful Links
Pet Health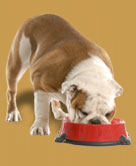 Business Hours
By Appointment
Mon - Fri 8am - 6pm
Sat 8am - 4pm
Sun Closed