Posted 8/19/2022
Associate Veterinarian
Join our award winning team!
We are a busy, 4-Doctor, small animal practice looking to maintain our availability to clients. We are currently open 6 days per week. We are hoping to add a full-time associate, but we will consider part-time as well.
We provide our community with wellness, sick pet and limited emergency appointments, surgery, dentistry and hospitalization. We offer a modern, well equipped hospital including digital rads, ultrasound, dental rads, laser therapy, and laser surgery.
Our support staff is well trained and attuned to our doctor's needs.
Successful candidate will have exceptional people skills, positive attitude and an upbeat personality.
Recent grads encouraged to apply.
Salary DOE, we offer paid CE, flexible time off, and matching retirement contributions.
Successful Canidate will have:
Valid CA DVM License
Computer skills (data entry, word processing)
Be able to multitask and work with interruptions
Additional Assets
Bilingual English/Spanish
Submit your resume and cover letter in person or via email to markontiveros@yahoo.com in .pdf or .rtf format only. All other file types will be discarded.
Staff...
Services...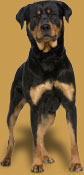 Helpful Links
Pet Health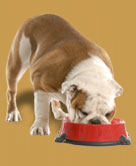 Business Hours
By Appointment
Mon - Fri 8am - 6pm
Sat 8am - 3pm
Sun Closed