Fall Open House October 14th, Noon til 3pm
Come meet our Doctors and Staff, tour the hospital, and have a little fun!
Pet Informational Booths
Pet Photo Booth
$20 Home Again Microchips (incl registration)
Pet Costume Contest
Food, Games and Prizes
More Info...
We Now Offer Acupuncture
Dr. Hall is now seeing clients interested in acupunture for their pets. Acupuncture is simply the process of treating illness by inserting thin needles into the skin. There are many theories on the practice of acupuncture, some of which use the original theories of Traditional Chinese Medicine and some which are based more upon modern medical diagnosis and treatment. read more...
Tour Our Hospital
Now you can take a virtual tour of our hospital! You can click on any room on a map of the hospital to see photos and a short description of that area.
Tour Sunnymead Animal Hospital now.
Moreno Valley Spotlight
On 6/9/15 at the Moreno Valley City Council Meeting, we were honored by the city with a Spotlight on Business Award. Dr O, addressed the chamber and was presented with a certificate and a DVD of a 30 second tv spot that the city made for us. Thank you for your support Moreno Valley! Here is Dr. O's TV debut!
Have We Seen Your Cat Lately?
We know bringing your cat to see the doctor can be a difficult experience for both you and your cat. This often results in cats not getting to see their veterinarians as often as they should. All the staff at Sunnymead Animal Hospital are committed to ensuring that your cat has a good experience when she visits us. We have been busy this spring making changes that are sure to help your cat feel comfortable and get the care that she needs. Read about our cat friendly amenities
Staff...
Services...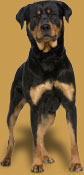 Helpful Links
Pet Health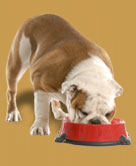 Business Hours
By Appointment
Mon - Fri 8am - 6pm
Sat 8am - 4pm
Sun Closed