Tour Our Hospital
Now you can take a virtual tour of our hospital! You can click on any room on a map of the hospital to see photos and a short description of that area.
Tour Sunnymead Animal Hospital now.
Have We Seen Your Cat Lately?
We know bringing your cat to see the doctor can be a difficult experience for both you and your cat. This often results in cats not getting to see their veterinarians as often as they should. All the staff at Sunnymead Animal Hospital are committed to ensuring that your cat has a good experience when she visits us. We have been busy this spring making changes that are sure to help your cat feel comfortable and get the care that she needs. Read about are cat friendly amenities
Special Offers from Hill's Science Diets

Visit Hill's Special Offers Page to download printable coupons and save on your next Hill's diet prescription.
Our Doctors and Staff...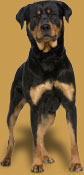 Helpful Links
Pet Health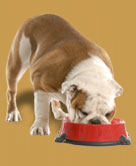 Business Hours
By Appointment
Mon 8am - 6pm
Tue 8am - 6pm
Wed 8am - 6pm
Thu 8am - 8pm
Fri 8am - 8pm
Sat 8am - 4pm
Sun Closed