EpetHealth FAQ
How do I set up access to my pet's records?
Just give us your e-mail address, if we already have your e-mail address you are ready to go! To get set up simply:
Ask a receptionist to add your e-mail address to your record. (It takes up to 24 hours for your records to be added to the online system).
Visit our website and click the "Patient Login" link.
Enter your e-mail adress in the login box.
Click on "First Time Login" - you will be guided through setting up your access. The system will send an e-mail to your address with further instructions.
Once you complete the process, your account is active and will be updated every day.
How do I access my Pet's Records?
After you have set up your account access, simply click on "Patient Login" link, enter your e-mail address and your password.
What do you do with my e-mail address?
We use your e-mail address as your account sign-in name. You have the option of receiving your pet's service reminders by e-mail. We use e-mail to contact clients about important practice and animal health news. We do not share any of your personal information with anyone.
Staff...
Services...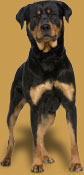 Helpful Links
Pet Health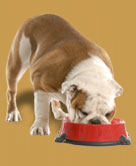 Business Hours
By Appointment
Mon - Fri 8am - 6pm
Sat 8am - 4pm
Sun Closed