Access Your Pet's Records Online
We now offer access to your pet's records online and is available as a free service from Sunnymead Animal Hospital. You can conveniently manage your pet's health online at any time of night or day.
Once you set up your account, you will be able to:
Access your pet's medical records 24 hours a day from any internet enabled computer.
Manage your pet's health services online
Remind yourself with an e-mail when to give that heartworm medication or apply a flea/tick preventive.
Request refills of prescriptions, diets, and other pet products 24 hours a day.
View or Schedule appointments.
Print out your pet's vaccination record. If you ever forget to bring proof of vaccination to your boarding facility, just print out your pets' vaccination record.
Ask us non-urgent questions or communicate your concerns via eMail. Our staff monitors email each day that we're open for business and will make sure that your questions are answered quickly.
Get your vaccine and other health reminders via email.
Give us a call to activate your online access or ask us on your next visit.
If you are already set up, you can access your records here
Staff...
Services...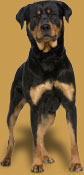 Helpful Links
Pet Health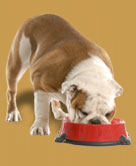 Business Hours
By Appointment
Mon - Fri 8am - 6pm
Sat 8am - 3pm
Sun Closed