Acupuncture at Sunnymead Animal Hospital
Acupuncture FAQs
1. What is acupuncture? Acupuncture is simply the process of treating illness by inserting thin needles into the skin. There are many theories on the practice of acupuncture, some of which use the original theories of Traditional Chinese Medicine and some which are based more upon modern medical diagnosis and treatment. Dr. Hall has decided that the medical based model of acupuncture is more in line with her personal views. She does not work with the ideas of "chi" (Qi) or the Five Elements (Wu Xing), etc at this time.
2. What qualifications are needed for veterinary acupuncture? In California, acupuncture must be performed on animals by a licensed veterinarian. No additional training is required beyond the veterinary degree, though there are multiple institutions which offer certification programs. Dr. Hall has completed a short online course in veterinary acupuncture through CIVT (College of Integrative Veterinary Therapies) and also rotated for 2 weeks during clinical training in the Integrative Medicine Department at the University of Tennessee.
3. How can acupuncture help my pet? Acupuncture can be especially beneficial for many painful conditions, appetite problems, and immune or reproductive disorders. Many conditions that are treated with medications can have additional benefit with acupuncture, and it can also help to decrease side effects from some medications or decrease the dosage used.
4. Can you recommend herbal treatments for my pet? None of the doctors at our clinic have formal training in Western or Eastern herbal treatments. Generally we do not recommend these treatments, but you should always tell your veterinarian if you have given any herbal or over the counter treatment to your pet. These treatments can interact with medications and anesthetic agents. See this website for more information.
5. Are you a holistic or homeopathic vet? "Holistic" simply means treating a patient as a whole instead of just focusing on individual problems. "Homeopathic" is often used in the same way but actually refers to a specific treatment process using very dilute tinctures of herbs, chemicals and other substances. The doctors at our clinic do not generally offer homeopathic treatment. Other terms for unconventional treatments like herbs and acupuncture include "Alternative medicine," and when used alongside more conventional Western treatment, "Complementary" or "Integrative" medicine.
6. How can I get an acupuncture appointment? If you are a new client, have a new pet, or your pet has never been seen at our clinic for the current problem, you will need to make an appointment for a physical exam, preferably with Dr. Hall. At this appointment your pet will get a full physical exam and we will determine any tests that may be recommended (such as x-rays or bloodwork). This will help to determine whether acupuncture treatment will benefit your pet, and how to plan the acupuncture protocol.
Current Pricing for Acupuncture Appointments is $60 for 1 session, $130 for a 3 sessions package. Most conditions will be treated on a weekly basis at first, then possibly at longer or shorter intervals depending on response.
For more information on animal acupuncture, see this website or call our office at 951-242-3118 during business hours. Detailed advise on individual pets will require a physical examination or consultation appointment.
Staff...
Services...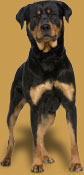 Helpful Links
Pet Health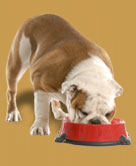 Business Hours
By Appointment
Mon - Fri 8am - 6pm
Sat 8am - 3pm
Sun Closed